Upskilling in cybersecurity - Dr. George O'Mahony & Hazel Murray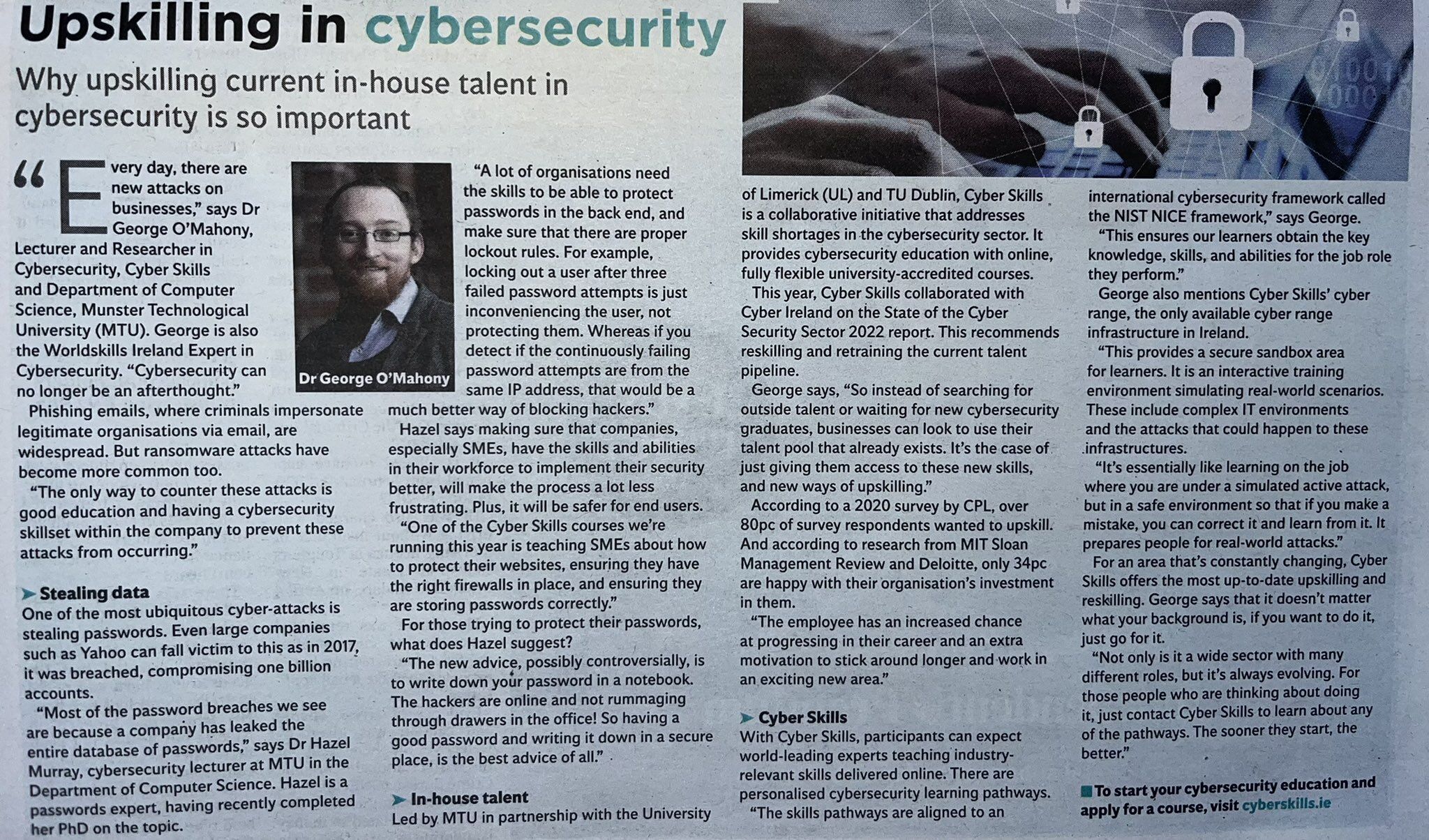 Lecturers and Researchers at MTU, Dr. George O'Mahony and Hazel Murray contributed to this article in the Independent, Upskilling in cybersecurity. The article centres on the importance of upskilling in-house talent and how companies can keep their data and employees safe.
Dr. George O'Mahony discusses the various courses and micro-credenitails CyberSkills has to offer, and how learners have the opportunity to learn using the only available cyber range infrastructure in Ireland. This provides an interactive training environment simulating real-world scenarios, including the latest attacks on complex IT infrastructure.
The courses and micro-credentials at Cyber Skills have been designed to meet the needs of both learners and employers, by providing maximum flexibility to learners in how they approach their study and certification, and clarity to employers on the specific skills gained by learners that can be applied immediately to their work role.