Cyber Range Features Checklist & List of European Providers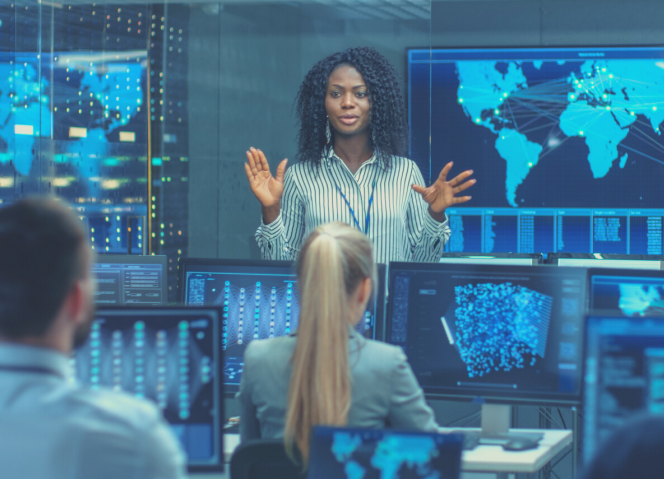 In 2021, ECSO launched a Call to Action to identify and bring together European cyber range providers and end users. The aim of this initiative was to consolidate the approaches of European cyber range-enabled services and concepts, promote and support the development of best practices and guidelines that define the "European Cyber Range" and its uptake, and help shape the further development of European cyber range platforms and solutions.
Dr. Donna O'Shea, Chair of Cybersecurity at MTU, was part of the working group that came together to promote and support the best practices and develop guidelines that define cyber ranges. From which, ECSO has identified the key features of a cyber range platform, presented in the form of a checklist for end users and groups. This checklist can be leveraged by end users to define their cyber range requirements and subsequent award criteria for electronic tenders for procurement purposes. ECSO, through its Call to Action, has also identified European cyber range providers, providing for the first time a central point and repository of these providers.
Cyber Range Overview
ECSO's definition of a cyber range is as follows: "A cyber range is a platform for the development, delivery and use of interactive simulation environments".
A cyber range enables and supports:
Advanced R&I in cybersecurity, allowing public and private sector organisations to test, in a secure sand-boxed environment, the cyber resilience of their digital systems against cyber-attacks, allowing weaknesses to be identified and remedied before cybercriminals can exploit them.
Interdisciplinary research into understanding the psycho-social engineering tactics of cybersecurity attacks, supporting the development of combined human factors and technology solutions to mitigate those attacks.
Training of advanced cybersecurity skills for both academic and work-based learners who will be able to hone their skills in the highly realistic training environments that cyber ranges can offer.
For more information about the value of this ESCO Cyber Range Features Checklist to end users, the European cyber range market and providers, open-source alternatives, and web-based penetration tools, please visit the full report: The Cyber Range Features Checklist & List of European Providers